Step By Step Shopping Guide
New to online shopping? We could guide you through the shopping procedure in ELINK Computer online store.
Step 1
Click on the "Register" link on the top right of the page. Please fill in every required fields and click on the "Register" button to register as our member. (Your personal info is save with us. Please read our privacy policy). If you don't want to register as our member, you can skip this step. We allow anonymous checkout. Anyway, we encourage you to register as registration is very fast and easy.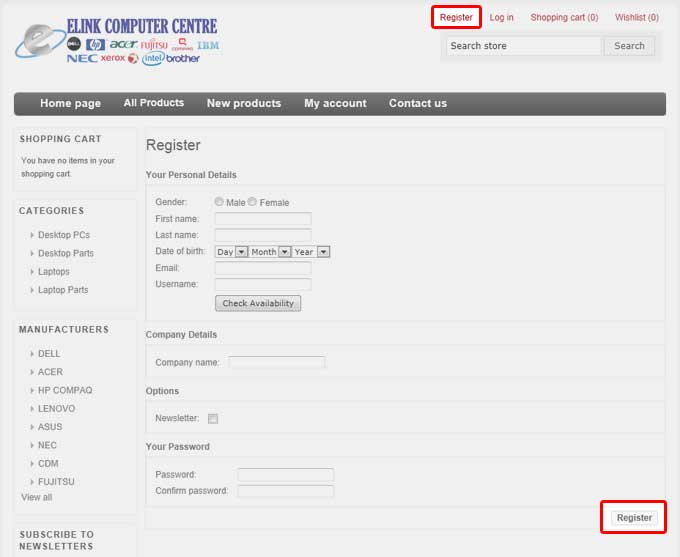 If you already are ELINK Computer online store registered member, just log in at our "Log in" page - which can be found by clicking on the "Log in" link at the top right page.
Step 2
Let's Shopping! You can browse our products by categories or brands (manufacturers). Categories and Manufacturers Sections can be found at the left side of the page. Click on your favorite item to view more details.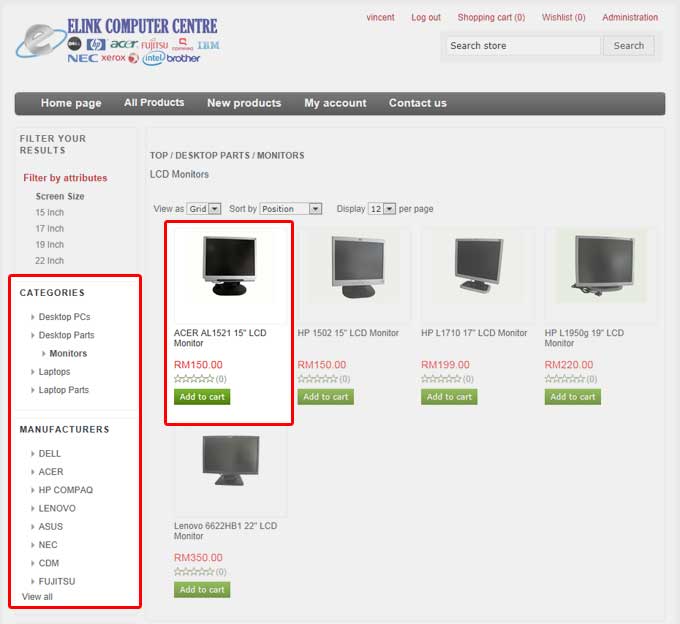 Step 3
Now you are at product detail page. We provide product description and images to show its details and looks from different angles. Please view them carefully to make sure it fits your needs before purchase. Want to buy the product? Click on the "Add to Cart" button to add this item to your shopping cart.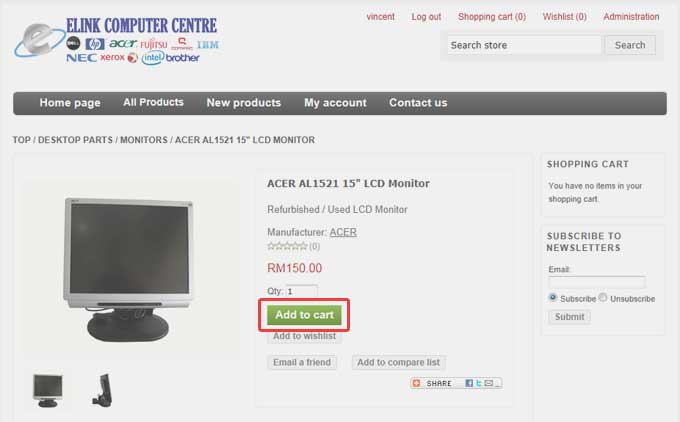 Step 4
Once you've finished shopping, click on the "Shopping cart" link at the top right of the page to see your shopping cart(order). Please review your order. Check the product, quantity and price in your order. When you're ready to checkout, click on the "Checkout" button to proceed to checkout procedure. You must read and agree to our Terms & Conditions before checkout.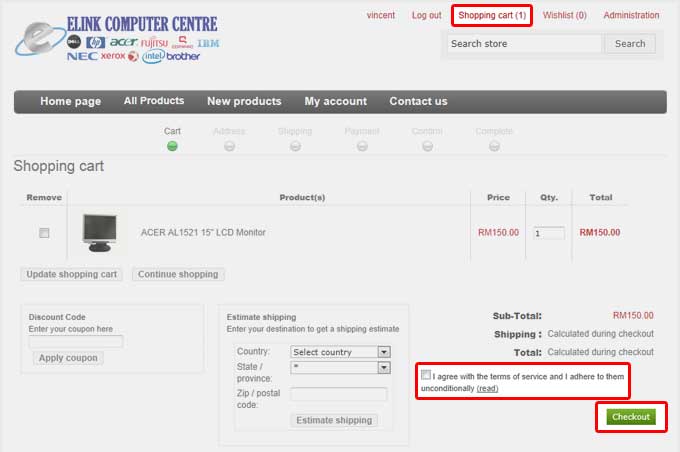 Step 5
Please provide us your billing address.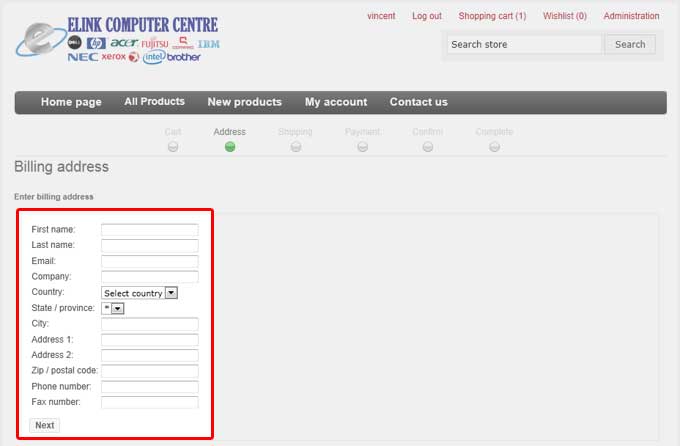 Step 6
Tell us where the order will be shipped. You can select an existing address by click on the "Ship to this address" button. You can also fill in the form for a new address.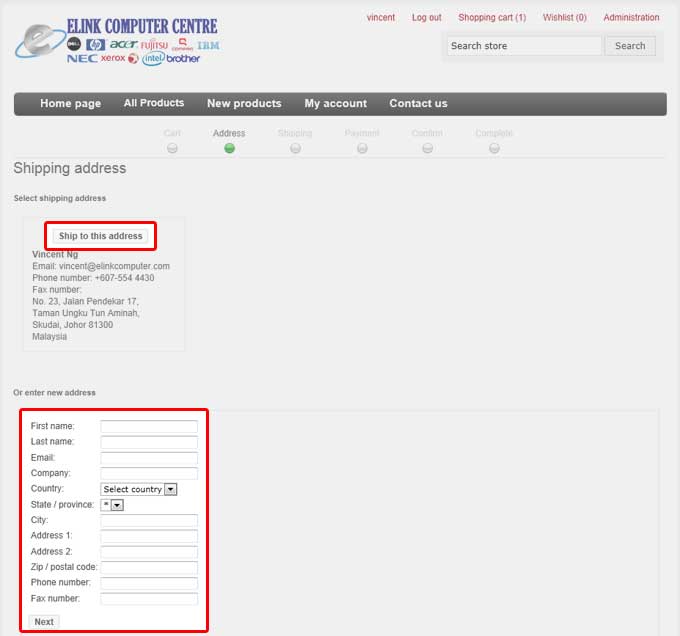 Step 7
We have only one shipping option for now. Please click next to continue.

Step 8
We corporate with IPay88 to provide secure online payment environment to you. Click "Next" button to proceed.

Select a preferred payment method with IPay88. Then, click "Next" to proceed.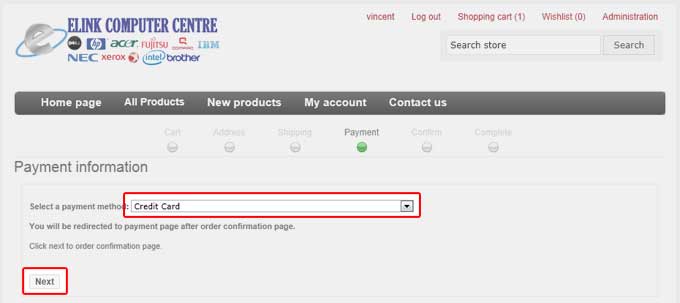 For more info on payment, please visit payment guide
Step 9
This will be the last step before making payment. Please double-check your order. Once you're ready to make payment, click on the "Confirm" button. You'll be redirect to IPay88 secure payment page.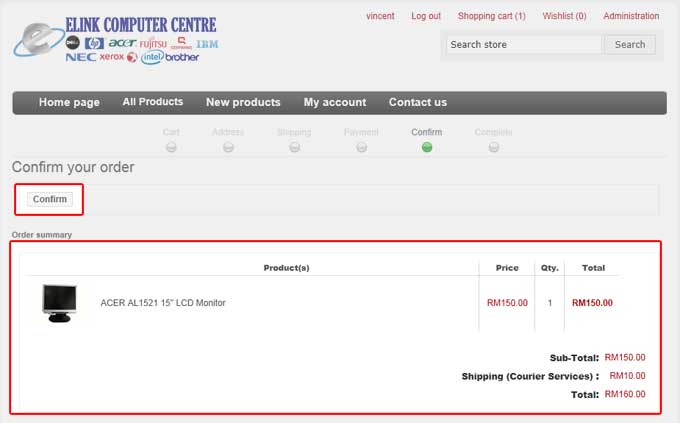 You may also want to visit these pages for more info: